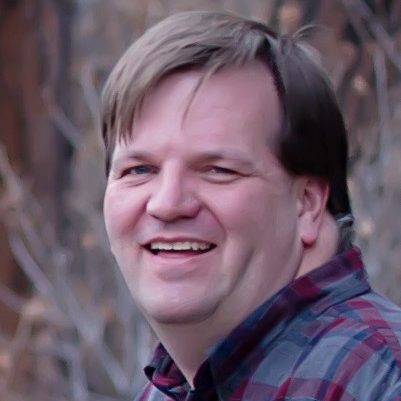 Below is information from my current resume. In addition to my work as a Engineer I also have a interest in audio and video production. Please contact me if you would like to get in touch!
---
Engineering Experience
Roper Corporation; wholly owned subsidiary of GE Appliances, a Haier Company – LaFayette, Ga.
| Senior Manager, Supplier Quality Engineering, 2013 – Present
Lead group of 8 direct reports including Engineers and Technicians to assure quality of purchased parts coming into Cooking Appliances plant. Group provides immediate containment of quality issues and starts root cause analysis, as well as immediate feedback to suppliers. Provide additional direction to sub group of 2 technicians and engineer to do component level analysis of functional parts focusing on electronic controls. Manage tracking of material returns and Supplier Corrective Action Reports. Brief management on status of supplier quality issues affecting operation of 1900 person plant. Member of Change Implementation Board that reviews and approves all changes to current production product. Lowered incoming PPM from 1200 to under 500 via Supplier Corrective Action process.
Whirlpool Corporation – Saint Joseph, Mi.
| Lead Engineer – Controls, 2011 – 2013
Leading effort to improve the quality of cooking electronic controls by bringing together multiple quality organizations to work more efficiently. Lead controls engineer on program to add an induction cooktop to an existing oven platform utilizing in-house global based resources and contract resources including program management, implementation of UL 60730 Class B serial communications, EMI (Electromagnetic Interference) testing, FCC part 18 testing, and software testing. Track all controls cost reduction projects at US divisions for cooking products. Coaching newer engineers on program management, leadership, and organizing effective meetings. Technology Lead for transitioning Cooking Products to UL60730 and complying with new DOE (US Department of Energy) Standby Power requirements.
Roper Corporation; wholly owned subsidiary of GE Appliances – LaFayette, Ga.
| Senior Black Belt Electronics, 2008 – 2011
Applying Lean Six Sigma tools to control qualification. Modifying control systems to solve EMI (Electromagnetic Interference) test failures. Work with field quality to resolve customer issues. Lead collaboration concerning electronic controls between engineering teams in Louisville at the Roper Plant location. Hands on resolution of initial production issues. Built relationship with Star K on Sabbath mode operation of all range products and recognized as the expert in Range for Sabbath mode operation. Responsible for emissions testing from an outside lab for ranges with Induction cooktops, including on site support at outside lab.
Roper Corporation; wholly owned subsidiary of GE Appliances – Lafayette, Ga.
| Senior Engineer Electronics, 2003 -2006
Relocated from headquarters to Range plant. Contact person on site at Roper as a first responder to all range electronics issues. Led Full Line built in wall oven upgrade of 5 control platforms. Managed vendor development efforts to meet program risk and cost targets. Troubleshooting failures in reliability testing, EMI testing, and thermal testing. Launched LCD 30″ wall ovens with industry leading full color 5.7" LCD and full glass touch screen.
GE Appliances – Louisville, Ky.
| Lead Engineer Electronics, 2000-2003
Look for opportunities to remove cost and improve standardization for refrigeration control. Interface closely with product team to integrate electronics knowledge with the product design team to reduce test time. Support Field Trial Visits/Teardowns. Actively look for ways to foster faster, effective communication between system design team and Electronics design team. Support model builds. Conduct effective and complete in-product testing of the electronic control. Support use of PC applications that interface directly with the electronic control for testing and control algorithm development. Use of six sigma tools for evaluation of various control algorithms and parameters. Support team in formal technical reviews. Develop and present material for field service training of electronic control. Lead PCTO changes (product cost take out) for refrigerator controls. Mentor new team members on the change process.
GE Appliances – Louisville, Ky.
| Technical Leadership Program – Design / Development (Edison Engineer), 1998 – 2000
Completed four rotations: Product Cost Take Out Engineer, Reliability Engineer – DC motors, Electronics Testing Engineer, & Program Manager – Sourced Refrigeration. Program manage all aspect of introducing an 18′ Refrigerator with a freezer drawer. Prepare and lead all Technical and Program reviews for successful implementation of program. Address requirements of Marketing, Service, and Quality as required by the NPI (New Product Introduction) process. Designed refrigeration firmware testing plan. Constructed and programmed LabView based refrigerator simulator for firmware testing. Software Black Box testing. Perform evaporator and condenser motor reliability assessment from supplier data and in house reliability testing. Lead reliability testing. Support Technical reviews for site teams as needed.
Cummins Cumberland, Inc. – Louisville, Ky.
| Inside Sales Engineer, 1995 – 1997
Provide technical assistance to customers of Cummins/Onan standby power generation systems. Recommend products to specifying engineers. Generate quotes based on project specifications.
GE Appliances – Louisville Ky. & Bloomington, In.
| Engineering Co-op, During College
Completed three rotations: Process Control Engineer/Facilitator, Productivity Design Engineer, & Advanced Quality Engineer
GE Appliances – Louisville, Ky.
| Engineering Technician, 1991
Ran thermal testing on prototype refrigerators.
---
Other Experience
Good Shepherd Lutheran Church – East Ridge, Tn.
| Audio Video Lighting Director, 2015 – Present
Recruit, train, schedule and oversee volunteers. Oversee training of school personnel to utilize AVL equipment. Maintain oversight of AVL equipment potentially used by other agencies when permission is granted by director (BCA, Workshops, Seminars, etc). In cooperation with Church Properties, insure maintenance is preformed when needed on AVL equipment, re-purpose, sell or trade old or unused equipment. Perform minor repair as needed. Work with contemporary and traditional music directors regarding equipment needs.
Highview Baptist, Great Hills Baptist, Ooltewah United Methodist
| Audio Video Lighting Volunteer
Setup, operate, and teardown sound systems for venues from 40 to 1500. Operate video camera, technical director, switcher, Chryron, tape, for both broadcast and image magnification. Design and operate lighting for church services, holiday productions, and concerts.
---
Education
The University of Texas at Austin
| B.S. Electrical Engineering, Graduated Spring 1995
GPA: 3.54/4.00; Eta Kappa Nu, Longhorn Band
---