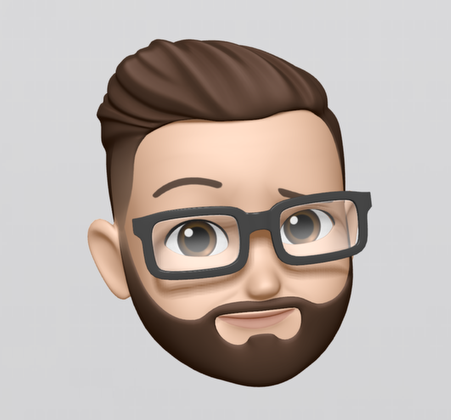 Hi I'm Jeffrey. I am a student at the University of North Dakota with a passion for technology, engineering, and Christ. I enjoy working in groups and leading teams. I have a passion for Christ and spreading the Gospel. I volunteer at my church on almost a weekly basis and help with community outreach events like Vacation Bible School (VBS). The Bible should be our guide and support structure for life. Contact me below and give my social accounts a look.
---
I can do all things through Christ who strengthens me.

Philippians 4:13 – New King James Version
---
Education
University of North Dakota – Grand Forks, Nd.
Transfer Student | August 2021– Present
Pursuing B.S. in Electrical Engineering & Computer Science with minor in Physics & Mathematics
Shorter University – Rome, Ga.
Dual Enrollment/First Year | January 2020 – May 2021
Old and New Testament Survey Courses
Work Experience
University of North Dakota, UIT – Grand Forks, Nd.
User Support Tech Technician | August 2021– Present
Currently, I provided technical support to all members of the UND community with primary focus on chat and phone support. My job is to help ensure that students and facility are able use technology to enhance the learning process. This includes general tech support and troubleshooting of classroom AV equipment. I am also in charge of maintaining checkout laptops (~100 devices).
Roper Corporation, GE Appliances – Lafayette, Ga.
Cost of Quality Engineering CO-OP | May 2021 – August 2021
Cost of Quality Engineering is critical in determining the root cause of non-repairable field failures. I helped develop test procedures for electronic controls to be used in production, the field, and return units. These procedures were useful in determining where errors were is all phases of product life cycle. Procedures were developed and written to ISO 9001 specifications.
Catoosa County Government – Ringgold, Ga.
Technology Specialist Intern | April 2020 – August 2020
While working for the county government I provided support for new computer deployments across all county departments, including: E911, Fire, Sheriff, District Attorney, and Board of Commissioners. While most remote support was handled by a third-party vendor, I was responsible for supporting issues that would require on-site visits. I also drew up bids for the purchase of equipment to stream public meetings and community updates.
Catoosa County Public Schools – Ringgold, Ga.
Technology Specialist Intern | February 2017 – December 2019
I was responsible for repairing and maintaining the student HP Chromebook fleet (~4500 devices). This included preparing orders of parts for Chromebook repairs and miscellaneous shop supplies. My duties also involved responding to end user submitted tickets and doing 'house calls' to classroom and offices. While I primarily provided support for ChromeOS and Windows machines, I was also exposed to macOS and Linux. I also assisted with structured cable and networking hardware installation.
Volunteer Experience
Good Shepherd Lutheran Church – East Ridge, Tn.
Audio, Video, Lighting Technician & Team Leader | September 2014 – April 2022
HOPE Church – Grand Forks, Nd.
Audio, Video, Lighting Technician & Team Leader | September 2014 – April 2022
---
Tweetbooks and Snapstagrams
I have a few social accounts. I typically post stupid funny stuff like dad jokes, but if I'm feeling spicy I might a post a political joke.
Tweets by jeffrey_polley
---
Podcasts I Like
All great for long car drives, of which I have a lot of.
---